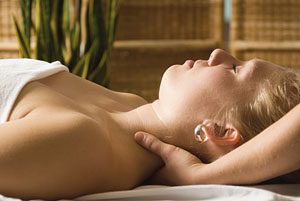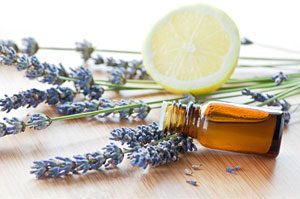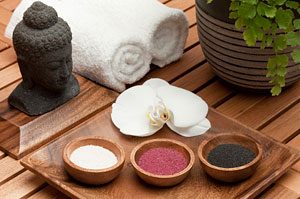 We have gift certificates available for services of any monetary value. We also have a new assortment of fair trade accessories, jewelry, candles, aromatherapy and more in our boutique. Stop by! Remember to check out our Facebook page for weekly specials! Don't forget we offer gift certificates throughout the year in any denomination.
*Gift certificates cannot be purchased for a special as they are subject to change month to month.
March Spa SPECIALS
Integrated Positional Therapy 
 80 min $75
Integrated Positional Therapy (IPT) is a comprehensive program of recovery from both chronic and acute neuromuscular pain that is safe, effective, and gentle. IPT has been successfully used to address many neuromuscular conditions often when other approaches have failed. These conditions include neck, shoulder, and back pain; sciatica; plantar fasciitis; knee and ankle pain; tennis and golfer's elbow; carpal tunnel syndrome; headaches; fibromyalgia; and many other conditions.
Integrated Energy Treatment 
 80 min $80
This treatment focuses on opening and balancing energy flow according to the Indian energy system. We stimulate Marma points with herbal oils using circular motion. We use Ayurvedic oils with warm towels for a deeper healing. In combination with this treatment, we infuse the Japanese healing art Reiki. This helps remove blockages and increase energy and circulation, producing a soothing and meditative state of peace, calmness, and balance.
Reiki
 60 min $55
Reiki is an ancient and sacred healing art that enables a deeply meditative and healing experience for body, mind, and spirit. We bring chakras and major systems of the body to a more balanced and peaceful state of being, which enhances the body's inherent power to heal.
Abhyanga Garshana 
60 min $75
For those seeking the most healing, balancing, and transformative experience, this ancient Ayurvedic treatment is a feast for the doshas. First, we awaken your senses with Gharshana. Gharshana is a Sanskrit word meaning "dry-brushing." Rooted in the ancient Ayurvedic healing practices, this stimulating massage features a dry lymphatic skin-brushing with raw silk gloves to:
Exfoliate the skin
Stimulate blood flow
Increase circulation
Promote lymphatic drainage
Exfoliating the skin in a traditional Ayurvedic sequence prior to oil application allows the oil to penetrate the skin deeper and truly nourish the body. We cover your body in warm, healing herbal oil for the Abhyanga. This Ayurvedic oil massage is an integral part of the lifestyle regimen recommended by this healing system for overall health and well-being.
Microdermabrasion Peel 
 50 min $85
Intensive exfoliation with proven anti-aging benefits, helps to remove the superficial layer of skin by light abrasion. Helps to remove sun damaged skin and lessen the appearance of scars, and dark spots on the skin. Vitamin C products are incorporated into this facial.
Stress Fix Body Treatment 
60 min $70 
This focused treatment uses proven stress-relieving aromas to release tension and instill a sense of peace within. Swedish massage techniques, deep-tissue techniques, and reflexology guide you to a place of renewal. Aveda's eco-certified organic ingredients reinforce the positive healing benefits of this service. Immerse yourself, unwind your tension, and relax your spirit.
Stress Fix Pedicure 
60 min $55 
Clinically proven to reduce the feeling of stress, we incorporate the Stress-Fix™ aroma of lavender, lavandin, and clary sage throughout this pedicure to calm and rejuvenate you. This treatment addresses legs and feet, using our blend of essential oils and an exfoliation/rejuvenating massage technique also featured with our beautifying spa pedicure.
---

DON'T FORGET TO STOP IN AND PICK UP A GIFT CERTIFICATE FOR THE ONES YOU LOVE! WHILE YOU'RE HERE TAKE A LOOK AT OUR ASSORTMENT OF FAIR TRADE JEWRY, HANDBAGS, BATH SALTS, CANDLES AND MORE AS WELL AS STOCKING STUFFERS FROM AVEDA AND BUMBLE & BUMBLE.