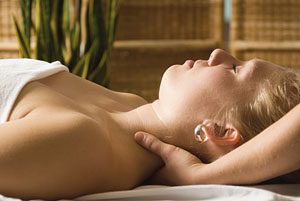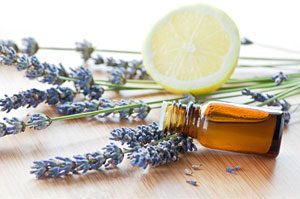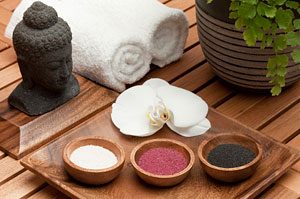 We have gift certificates available for services of any monetary value. We also have a new assortment of fair trade accessories, jewelry, candles, aromatherapy and more in our boutique. Stop by! Remember to check out our Facebook page for weekly specials! Don't forget we offer gift certificates throughout the year in any denomination.
*Gift certificates cannot be purchased for a special as they are subject to change month to month.
MARCH SPA SPECIALS
Ayurvedic Hair Treatment 
$40/60 minutes
Stress and tension melt away during this nourishing treatment used sine ancient times to rejuvenate hair and skin. Traditionally, beautiful hair has long been associated with health and well-being. Ayurvedic herbs and oil treatments not only product healthy lustrous hair, but can also bring peace of mind. At Five Elements, the Ayurvedic Hair Treatment begins with a warm medicinal Bhringaraj oil massaged into scalp and hair, which works to improve circulation throughout the scalp while strengthening the roots of the hair. Bhringaraj oil cleanses impurities, improves complexion of the skin and restores color and luster to the hair. While the oil lingers and works through the hair and scalp, a stimulating neck message releases additional tension. Your massage is followed by a relaxing blow dry.
Pumpkin Enzyme Facial $70/60 minutes
Unmask beautiful skin and discover the beauty benefits behind our Pumpkin Enzyme Facial. Pumpkin contains more than 100 beneficial nutrients, it is a helpful super food for the skin and a rich source of antioxidants & enzymes that act like alpha-hydroxy acids.  It is an instant solution for dull skin that once rinsed off reveals the look of complete nourishment and total rejuvenation the skin feels replenished, brightened and softly renewed. This creamy, antioxidant and enzyme rich masque smells delicious and brings deep exfoliation and sloughing effects to dry, dull skin. Masques are pure skin magic offering an active delivery system that helps provide maximum ingredient impact.
Therapeutic Massage for 50min w/Steam $70/65 minutes
This massage is for anyone interested in increased flexibility and range of motion, pain reduction and improved postural awareness. The therapist will determine your needs and establish a treatment plan best suited for you. Enjoy deeper muscular relaxation and an enhanced spa experience by adding steam therapy to your massage or body treatment.
Integrated Energy Treatment $80/80 minutes
This treatment focuses on opening and balancing energy flow according to the India energy system. Marma points are stimulated with herbal oils using circular motion. The Ayurvedic oils are used with warm towels for a deeper healing. In combination with this treatment the Japanese healing art Reiki is infused. This work helps to remove blockages, increase energy and circulation producing a soothing and meditative state of peace, calm and balance.
Product of the month! 20% off all month!
Aveda Rosemary Mint Shampoo, conditioner and hand & body wash
Awakens the senses with an invigorating aroma of certified organic rosemary and peppermint with other pure flower and plant essences.
Bucky Neck & Body Wraps
Enjoy 20% off Bucky all month!
Ease into bliss with the versatile comfort of Bucky's Neck & Body Wraps! Whether you desire cooling therapy or heat therapy, the premium buckwheat seed filling allows for both—simply put your shoulder wrap in the microwave for soothing heat relaxation, or in the freezer for a refreshing cold pack.
---
DON'T FORGET TO STOP IN AND PICK UP A GIFT CERTIFICATE FOR THE ONES YOU LOVE! WHILE YOU'RE HERE TAKE A LOOK AT OUR ASSORTMENT OF FAIR TRADE JEWRY, HANDBAGS, BATH SALTS, CANDLES AND MORE AS WELL AS STOCKING STUFFERS FROM AVEDA AND BUMBLE & BUMBLE.