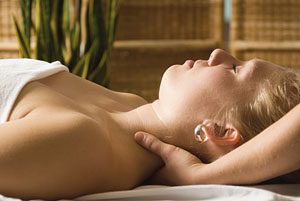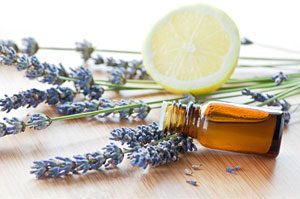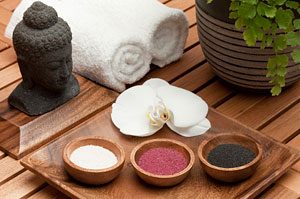 We have gift certificates available for services of any monetary value. We also have a new assortment of fair trade accessories, jewelry, candles, aromatherapy and more in our boutique. Stop by! Remember to check out our Facebook page for weekly specials! Don't forget we offer gift certificates throughout the year in any denomination.
*Gift certificates cannot be purchased for a special as they are subject to change month to month.
November Spa SPECIALS
Aveda Purifying Stone Massage  
50 min $90 / 80 min $130
This massage relaxes your body and mind, and treats muscle pain and tension. We use heated stones and Aveda oil blends to infuse your body with a sense of overall tranquility and comfort.
Skin Rejuvenating Body Treatment 
90 min $95
This treatment begins with a Skin Rejuvenating Salt Scrub infused with our Beautifying aroma-perfect for this cold, dry month. After the scrub, address stress, muscle tension, and lack of energy with our Ayurvedic Aroma Massage.
Microdermabrasion Peel 
50 min $85
Intensive exfoliation with proven anti-aging benefits, helps to remove the superficial layer of skin by light abrasion. Helps to remove sun damaged skin and lessen the appearance of scars, and dark spots on the skin. Vitamin C products are incorporated into this facial.
Aveda Spa Manicure and Pedicure with Paraffin Dip 
90 min $70
Our signature nail treatment includes cleansing, shaping, personalized cuticle care, a therapeutic hand massage, and polish of your choice.
Indulge in total relaxation as we treat your feet to a hydrating, aroma-therapeutic foot bath, smoothing scrub, and invigorating massage. We add nail-shaping, cuticle-conditioning, and skin-smoothing techniques to encourage healthy nail growth. The final touch includes a coat of polish in the color of your choice.
This mani pedi includes our lavender scented Paraffin Dip, which can be especially helpful in relieving pain and moisturizing.
---

DON'T FORGET TO STOP IN AND PICK UP A GIFT CERTIFICATE FOR THE ONES YOU LOVE! WHILE YOU'RE HERE TAKE A LOOK AT OUR ASSORTMENT OF FAIR TRADE JEWRY, HANDBAGS, BATH SALTS, CANDLES AND MORE AS WELL AS STOCKING STUFFERS FROM AVEDA AND BUMBLE & BUMBLE.